Album Review
Jamie T - The Theory of Whatever
5 Stars
Proof that you can grow up gracefully with every inch of your vibrancy still intact.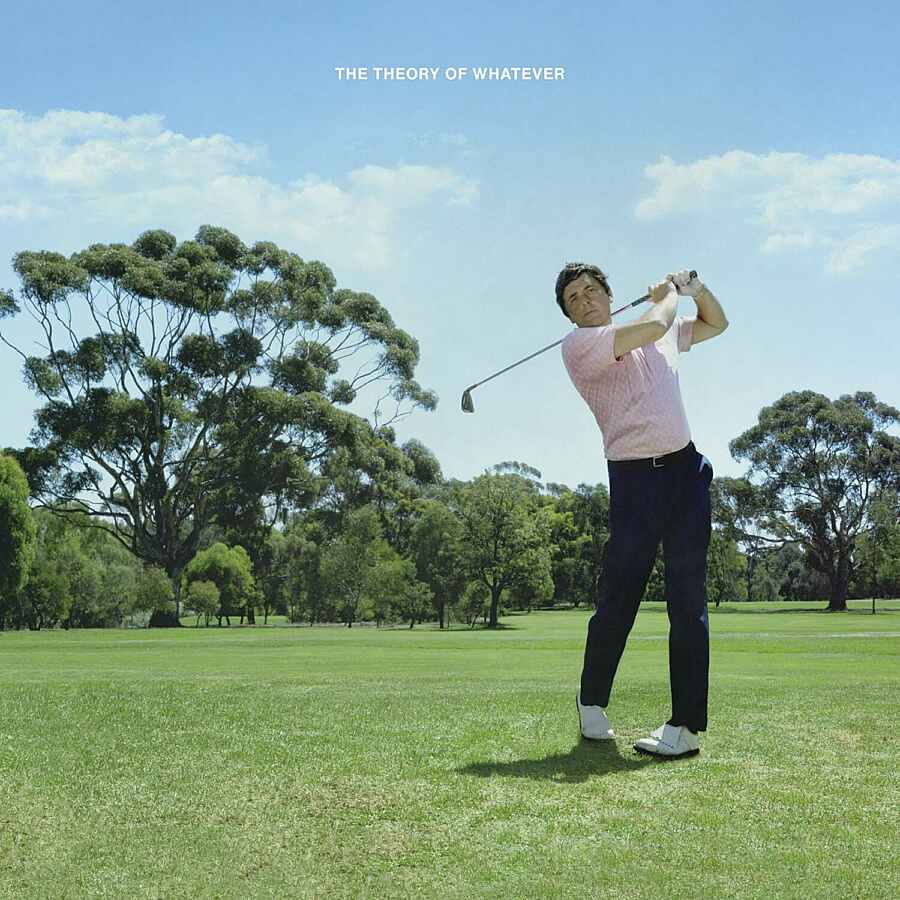 Whether it's the reunion of Black Kids, My Chemical Romance filling the stadiums of Europe or Foals re-embracing the disco, the class of noughties indie have been having an awful lot of fun of late. Celebrating their coming of age while also marking out a vibrant future, it seems that being free of your twenties brings a certain removal of pressure, a chance to shake off expectations and follow your own bliss. The happiness of artists is not always as much of a priority as it should be, but in the eyes of true fandom, patience over a new project often pays off.
Firmly ensconced in his thirties, Jamie T is famed for taking time over his releases. But 15 years on from the endearingly-scrappy 'Panic Prevention', 'The Theory Of Whatever' demonstrates that he has never been more comfortable at the helm of his own vision. Dusting off his playbook of classic tools - fond snippets of London, murmured chats with pub mates, fallibly-romantic storytelling - he tweaks his talents into sharper focus, referencing maturity without descending into chin-stroking pretence. The sweet nostalgia of '90s Cars' would have sat happily within the 'Kings & Queens' era, while 'British Hell' and 'Sabre Tooth' display his enduring talent for rap-rock alchemy, tackling post-Brexit patriotism and proxy wars with the kind of deprecating wit that keeps him relevant among the Bob Vylans and Sam Fenders of today. The do-wop balladeering of 'Thankyou' could be a quirky Damon Albarn cut in its swooning chorus, but the one-liners are all Jamie; "shit sticks like a dirty magazine" …"and if they can't pronounce my name I guess he'll call me Addison…Lee." An ode to long-distance relationships, it sits next to 'Talk Is Cheap' as signs of his growing candour, ostensibly coming from quite a personal place.
Though there is some clear intention not to spell everything out, Jamie T seems to have made an album about leaning into yourself, embracing even life's tougher moments knowing that they will eventually work themselves out. Both 'A Million Ways To Die' and 'Between The Rocks' could feel utterly despondent, but with his riotous, mosh pit-baiting melodies, they become quite hopeful, laid out in the gutter but still staring up at the stars. "Victim, no way" declares the former, while the latter reflects on his ability to "keep writing with obsession," a heartfelt nod to setting his own pace. It appears to have paid off; the sound of an artist coming home to themselves, 'The Theory Of Whatever' is proof that you can grow up gracefully with every inch of your vibrancy still intact.
More like this